Urban Capital is poised to launch phase 3 later this spring.  I have been, and continue to be, a very big fan of this project.
In 2013, Christopher Hume, Urban Issues columnist for Toronto Star, graded phase one with A+, a score that has eluded many condo developments in the city.  River City is a multiple phased development, part of the West Don Lands development, located on the lower east side of Toronto.  It was a brown-fill wasteland for decades until Waterfront Toronto breathed new life to this forgotten part of the city.  There have been significant changes to the lower east side of Toronto, as the athlete's village for the 2015 Pan Am Games nears completion and Corktown Commons, Toronto's newest 18 acre park, phase one is completed.
Saucier + Perrotte Architectes have designed an incredible 28 storey building, a perfect complement to phase one and phase two.  Phase Three will sit on the edge of Corktown Commons.  The building is best described as a large rectangular form featuring the northwest side of building deconstructing and revealing a stack of smaller rectangular forms.  I am confident it will be a big hit when launched later this spring.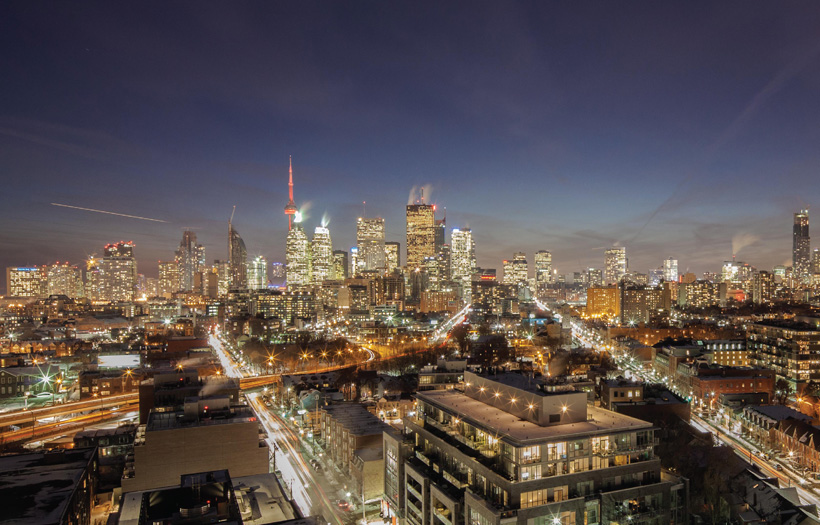 There will be a nice mix of units:  bachelor units from 312 sf, one bedroom units from 506 sf, one bedroom + den unit from 624 sf, and two bedroom units from 743 sf to 1636 sf.  The majority of units will have incredible uninterrupted skyline views, lake views or park views.  Many units will feature balconies and terraces.
This project is very significant for Toronto.  These are the first buildings people will encounter as they approach the downtown core from the lower east side.  The entire West Don Lands neighborhood, 80 acres, was designed in collaboration with Waterfront Toronto, and a team of world class architects, landscape architects and developers.  All of the teams involved were chosen in a competition for design and sustainable development.  Please contact me if you are interested in knowing more about this great development.
Want to know more about River City, The West Don Lands, Waterfront Toronto, Corktown Commons, 2015 Pan Am Games, Saucier + Perrotte Architectes?  Check out these links:
River City (Official Developer's Page)
Waterfront Toronto's West Don Lands 
Saucier + Perrotte Architectes
Christopher Hume's review of River City Phase 1